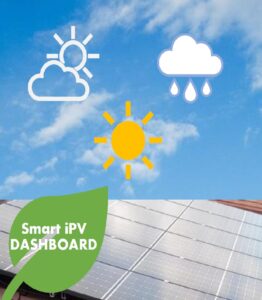 Smart iPV DASHBOARD – MONITOR & FORECAST SOLUTION FOR INDUSTRIAL PV POWER PLANTS
---
WEB APPLICATION
Integrates data from: inverters, PV meters, IBD, weather sources (local stations or sensors and web providers).
Provides decision support tools for monitoring, forecast and analytics.
Forecast PV power for 7 days at 15-minute.
Fully customized web application.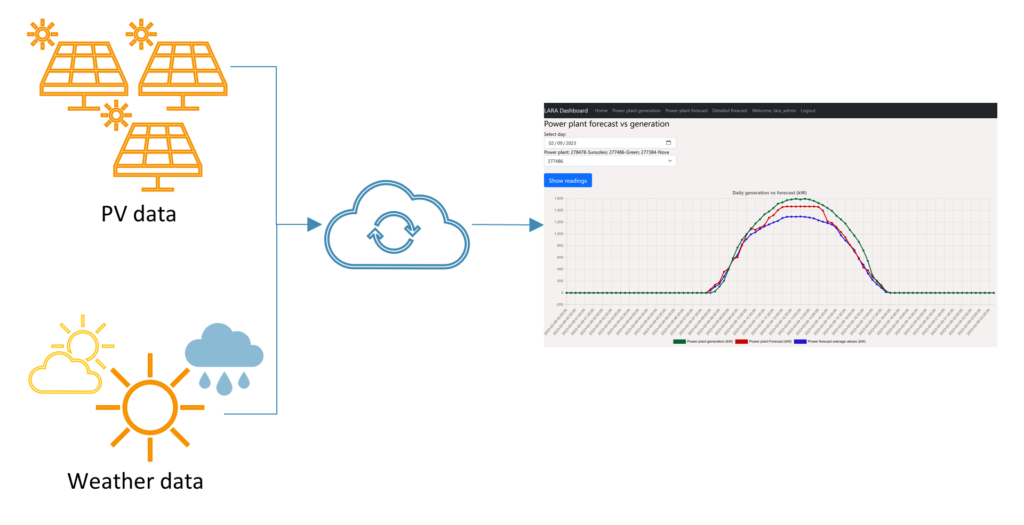 POWER PLANT MONITORING
Collect and process data from smart meters, inverters and IBD.
Monitor PV generation to detect possible power loss, inverter and grid connection issues.
KPI analytics: yield, Energy Performance Index (EPI), Power Performance Index (PPI), Performance Ratio (PR), Partial Power Loss Indicator (PPLI), Partial Energy Loss Indicator (PELI)
POWER PLANT FORECAST
Powerful Artificial Intelligence forecast that combines multiple weather sources to provide 15-minute forecast for 7 days.
Compare the PV generation with PV forecast using a confidence interval.
Multiple forecast scenarios based on weather probability.
View tabular data and export in .csv or excel for different time intervals.
Monitor and forecast the PV power for each inverter.

IMBALANCE FORECAST
Forecast the deficit or surplus of the system using 3 powerful AI models.
Each model provides the forecast probability.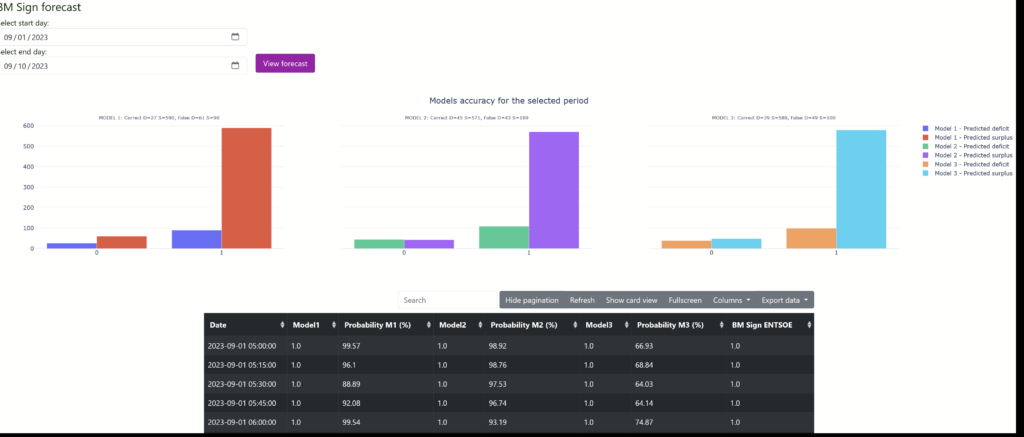 WEATHER DATA
Collect and integrate more than 10 weather sources related to the location of the PV power plant.
Weather monitoring and forecast for different time intervals and weather stations.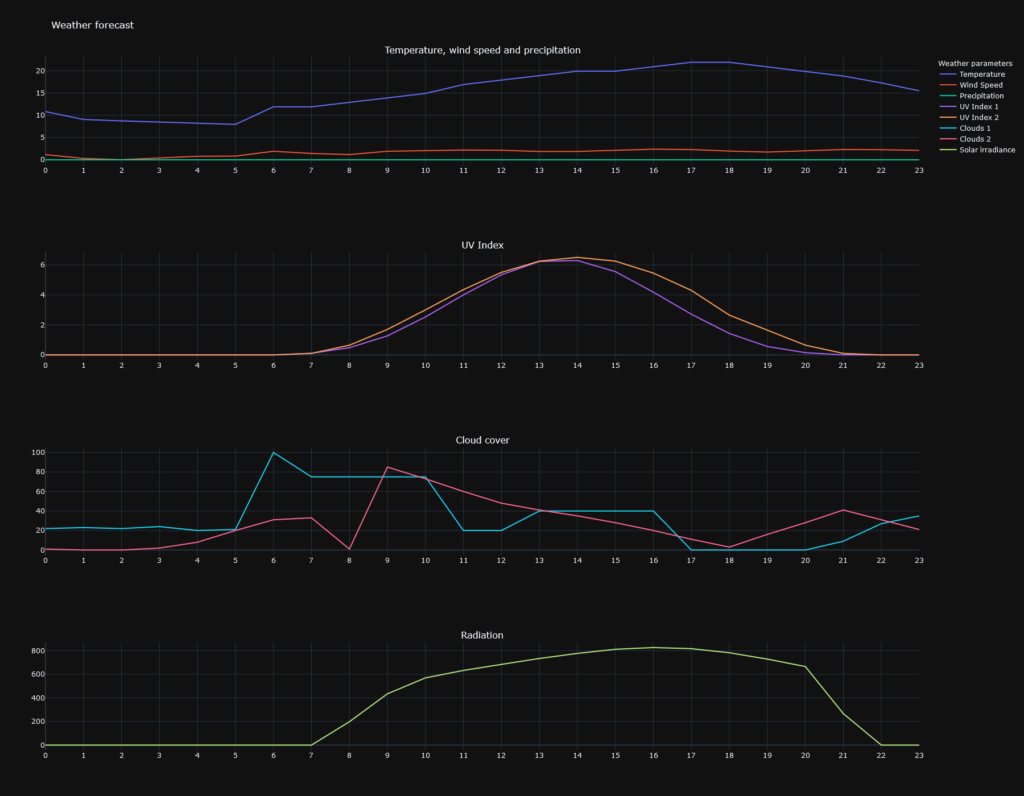 All we need from you to CUSTOMIZE the APP
PV power plant info: location (latitude, longitude), rated power
IBD data for the last 2-3 months
For more advanced monitoring and analysis: inverters or smart meters data
Our solution was appreciated and published in prestigious international journals:
S.V. Oprea, Bara, A – A Stacked Ensemble Forecast for Photovoltaic Power Plants combining Deterministic and Stochastic Methods, Applied Soft Computing (Q1), Volume 147, Published: November 2023, https://doi.org/10.1016/j.asoc.2023.110781
S.V. Oprea, Bara, A – Ultra-short-term forecasting for photovoltaic power plants and real-time key performance indicators analysis with big data solutions. Two case studies – PV Agigea and PV Giurgiu located in Romania, Computers in Industry (Q1), Volume: 120, Published: September 2020. https://doi.org/10.1016/j.compind.2020.103230
Preda, S, Oprea, SV, Bara, A, Belciu, A – PV Forecasting Using Support Vector Machine Learning in a Big Data Analytics Context, Symmetry-Basel (Q2), Volume: 10, Issue: 12, Published: December 2018. https://doi.org/10.3390/sym10120748
Short presentation
Full description